Warren Houston Artist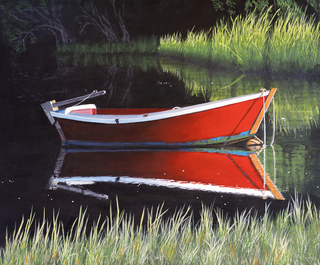 Thank you for viewing Warren Houston Artist website, please take time to have a thorough look through the many examples of his airbrushing and custom painting magic.
Custom Painting Airbrush artist Warren Houston ( Wozz ) of Customs Department Airbrush Art started airbrushing and custom painting over 40 years ago.
Since then Wozz 's work has received many awards at New Zealand national and local Hot Rod Shows and Rod Runs, and has appeared on T.V. and featured in many magazines and articles.
His airbrushed murals and paint work on Custom Vans were legendary during the custom van era, as were his unique Drag race car and Hot rod paint schemes. All his work through to the mid nineties was under the "Paint By Moses" label.
Wozz established Customs Department Airbrush Art in 2006 in Rotorua, New Zealand, and now caters for a wider range of airbrushing and custom painting product including Hot Rods, Street Machines, Imports, Motorcycles, Race Cars, Boats (LARGE and small), Realistic Woodgraining, Helmets, Vans, Pushbikes, Guitars, Fridges, Letterboxes, light aircraft and world champ rowing boats!
Wozz also produces 3D custom work, including large outdoor murals, carving and painting large artificial trees to complete a shop fitting contract, stage play sets, theme sets for conferences, and TV Channel Studio and concert backdrops.
In other words, you give your project to Wozz at Customs Department Airbrush Art and HE WILL AIRBRUSH IT!
So for the best quality workmanship and for that artwork that gives "no-one could possibly do that with an airbrush" results, contact Wozz at Customs Department Airbrush Art for a FREE QUOTE or to discuss your particular requirements.
As one of New Zealands top Airbrush artists, Wozz also enjoys Airbrushing photo-realistic portraits and contemporary artworks and he welcomes commission enquiries.
Read about Warren in Airvolution, the free digital online airbrush magazine about the New Zealand and Australian airbrush community... www.airvolution.com.au
Click on the pics below to see more detail of Wozz's recent airbrushing and artworks!

Please look through the entire site LOTS OF NEW STUFF
SITE UPDATED November 6th 2018